Concreting Sydney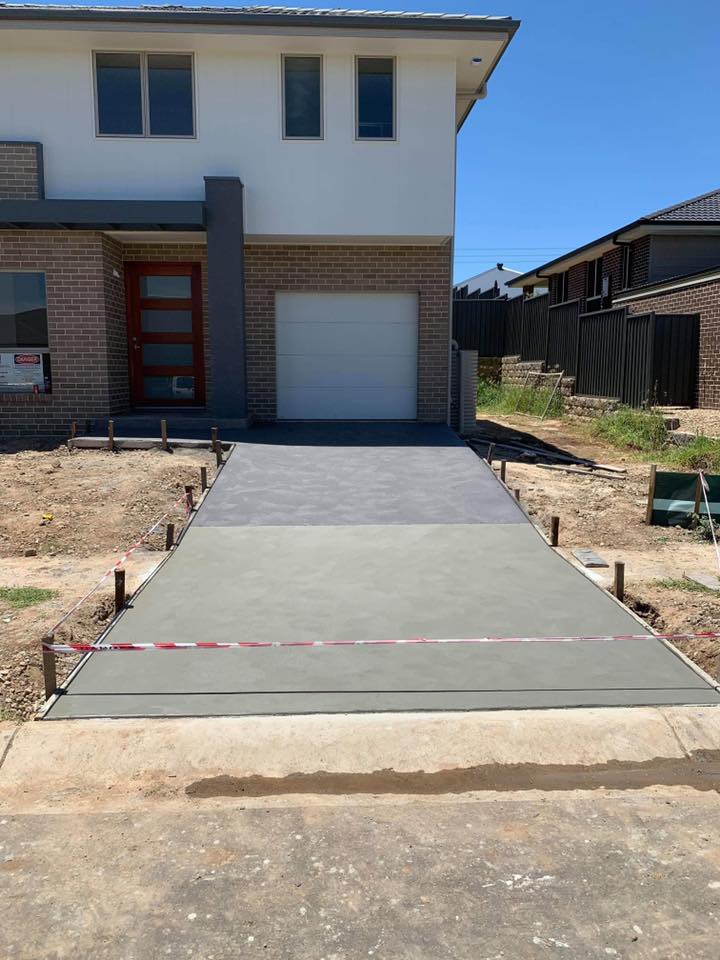 DJK Excavations are a professional excavation and concrete construction company servicing Sydney. We cover all aspects of concreting including site remediation, excavation, formwork, steel sheeting and concreting.
No matter what size project from commercial concreting, driveways and backyard slabs, we provide the best quality materials and skilled labour service in the Sydney area. With years of experience we have completed hundreds of concreting jobs around Sydney and the South West, completing new home extensions, driveway concreting, carparks and public footpaths just to name a few.
We work closely with all clients to make sure that each project is delivered to our high standard as well as on time and within budget.
Driveway Concreting Sydney
Create a lasting impression with our high quality and superior concrete driveways. Licensed and insured our team will deliver a professional and reliable service that is on time and budget.
Specialists in driveway concreting, we can complete both domestic and commercial driveways including all earthworks, site preparation and concrete finishes. Stencilled, stamped, exposed aggregate, coloured and textured concrete are just some of the various finishes our customers choose when installing a new modern driveway.
Slabs and Pathways
When building or renovating the exterior of a home or commercial premises there are many reasons you may need a concrete professional. Our team provide a turnkey solution and can assist you with the design, excavation and construction of your new concrete slab and pathways.
Whether you need a small concrete slab for a shed or require concreted public footpaths our team have the experience and equipment to complete the works for you.